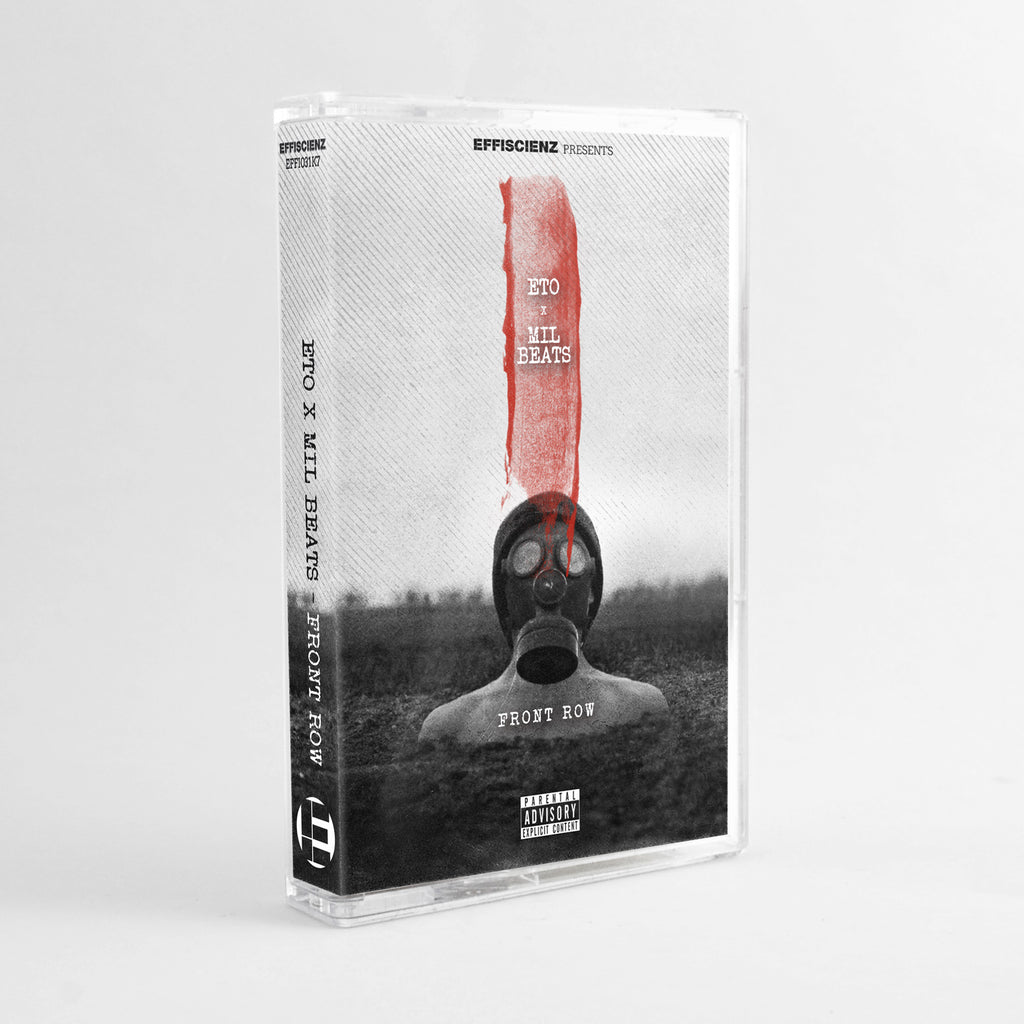 Eto x Mil Beats "Front Row" (cassette)
€14.99
Product: CASSETTE (Limited Edition)
Limited up to 50 copies
Artist: Eto x Mil Beats
Album: Front Row

Release Date: January 10, 2020
A1 Opening (Cuts by DJ Djaz)
A2 Front Row
A3 Cape (Cuts by DJ Djaz)
A4 Jungles (Cuts by DJ Djaz)
A5 Drum Machine
B1 Snot Nose
B2 Radio Raheem
B3 44 Large (Cuts by DJ Djaz)
B4 Nightmare Piano
B5 Closing
All Songs Produced/Arranged/Mixed by Mil Beats
All Songs Written/Performed by Eto

Mastered by by Miloud Sassi for db Master Pro
Photography by Tim Wilson
Art Direction & Graphic Design by  Gustavimages

Please Attention
By placing an order for this item you acknowledge that delivery to our warehouse is expected on or around end of January. Please note that such date is subject to change due to possible manufacturing delays. If you order this with other available items, your order will dispatch once all items are available.
Vinyl and dice set images are digital mock-ups, final product may differ from this digital preview.
Album Description
Effiscienz is pleased to announce the new release of Mil Beats and Rochester's swordsman, Eto, with whom he teams up to deliver a cutthroat project.
Grimy music lovers, you will be served, in your plates on November 22th, think of putting a towel around your neck, it's going to bleed.
***
Executive Produced by Loscar
EFFISCIENZ Copyright 2019
www.instagram.com/effiscienz
www.facebook.com/effiscienz.records
www.twitter.com/effiscienz
www.youtube.com/effiscienz